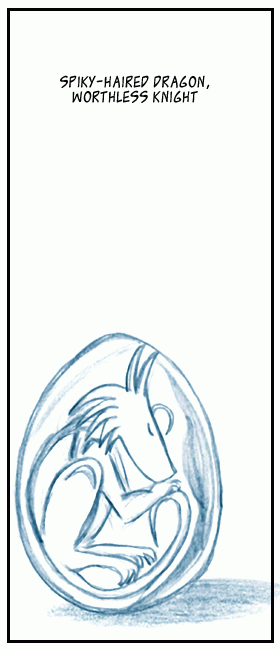 Current mood: Happy.

Hi and welcome to Spiky-Haired Dragon, Worthless Knight -- a webcomic about Vincent, a young knight with a family curse that prevents him from using weapons until he kills a dragon, and Spiky, a smart-aleck dragon hatchling who becomes his squire.

The current update schedule is Tuesday - Wednesday - Thursday - Friday, with some sort of a coloured Sunday over at Spiky's World.